Denver has caused quite the buzz in the plant-based community over the past few years. Although our beautiful city is no stranger to this way of eating, with so many people starting to transition to a plant-based diet we thought it would only be right to feature some of our amazing plant based restaurants around the city.
Watercourse
As one of Denver's original vegan restaurants, Watercourse began in 1998 as a small vegetarian cafe. The name Watercourse comes from the Taoist philosophy of the "water course way" which in essence means to take the path of least harm. In 2007 they transitioned to a completely vegan menu and haven't looked back since.
Their vegan comfort food does not disappoint when you want a meal that speaks to your soul. You can expect everything from a southern fried cauliflower steak to a big bowl of mac 'n' cheese. Their delicious salads and kombucha on tap will put a smile on your face while sitting on their sunny patio.
The friendly atmosphere pairs well with any adult beverage you want to order from their full service bar. If you haven't yet visited Watercourse I encourage you to expeditiously make your way down to their restaurant for one of the best scratch food kitchen experiences you have ever had.
To learn more about Watercourse please click here.
Beet Box Bakery & Cafe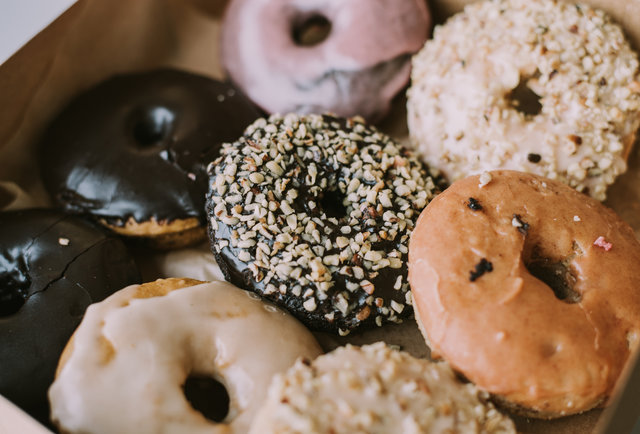 Where do you go when you have sweet tooth but can't do the eggs, butter, milk, and cream? Look no further than Beet Box Bakery and Cafe. This quaint bakery located in the Whittier neighborhood will fulfill all of your sweet cravings. They offer a wide selection of cakes, pastries, breads, and even sandwiches.
Their pastries change seasonally but are always dairy and egg free. Some of their delicious selections are also gluten free. So next time you need a batch of cupcakes for a birthday party or are just have a craving for a croissant stop by their shop. They are excited to be your vegan friendly sweet option!
Wong Way Veg
Who said food trucks can't be vegan?! Wong Way Veg are here to prove that street tacos don't have to have meat to be mouth watering. This Denver based food truck is serving up all kinds of flavor with their 100% scratch made menu.
The inspiration behind their food comes from creating plant based dishes from all over the world with locally sourced produce. Their menu changes seasonally based on whatever delicious produce is available. You can regularly find Wong Way Veg at Civic Center Eats and Nooch Vegan Market. Please visit their website here to see their full menu and other exciting news happening with them.