This three-hour food and beer adventure, taste some of the best bites and brews Denver has to offer in the thriving RiNo Arts District. The area is best know for its street art and is surrounded by lots great dining and breweries.
Tours start and end at the beautiful Denver Central Market. The location is filled with gourmet vendors and a gathering place for many Denverites. At this point you may be asking the question, "What will I be doing for three hours?" The tour entails a visit to five amazing restaurants where you will try mouth watering dishes with optional beer pairings. Everything from wood-fired pizza to sushi-grade poke will be on the menu. You will even have a chance to have ice cream from a shop named one of the best in the country by Food & Wine Magazine.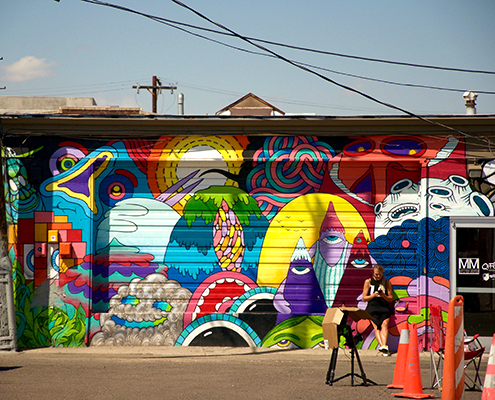 In between tastings, your guide will inform you about the colorful murals and graffiti that paint the streets and alleys of RiNo. You will also visit the beautiful Ramble Hotel, home to one of the country's top cocktail bars, and see a unique urban farm.
To learn more about how to set up a tour visit Delicious Denver Food Tours. They can't wait to show you around town!